Working to reduce our waste and increase recycling at B&Q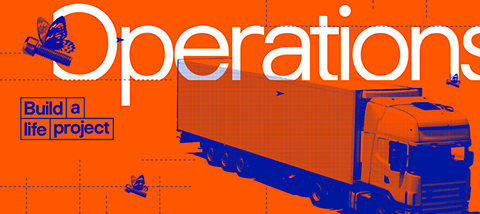 We know that waste is rubbish for the planet. That's why we're working hard to reduce the amount of waste that we generate and the impact of that waste on the planet. We've reduced the total volume of waste in our business by 35% in the past 10 years and made sure that 99% of that waste is diverted from landfill.
We collect over 15 types of waste in each of our stores and back haul it to our distribution centres where we can arrange responsible waste streams for each material type. We are able to organise more specific arrangements for waste when it is sorted into single material types, including recycling soft plastics into new products that we sell in our stores, processing polystyrene ourselves into a reusable form or chipping wood for use in our biomass boilers.
Find out more about our circularity efforts.
We also work with local communities to donate surplus items to help build stronger communities and make sure our waste goes to a good home, and not landfill. So far, we've made sure over 50,000 products have gone to more than 600 good causes.
We know that waste is as big a priority for our customers as it is for us. As well as selling a range of waste management and composting products, we're making it easier for you to recycle those tricky pots, tubs and tubes that loiter around the home. We're organising schemes that allow customers to leave some packaging items with us so we can find new ways to transform them into new products and packaging. We're aim to roll out take-back schemes for plant pots in all our garden centres. As well as take-back schemes for paint pots, compost bags and sealant tubes by the end of 2025.
How to turn a wooden pallet into a coffee table
Our step-by-step guide