B&Qs Marketplace at diy.com is a natural next step towards improving shopping experiences for our customers, enabling them to shop a wide range of products in one place.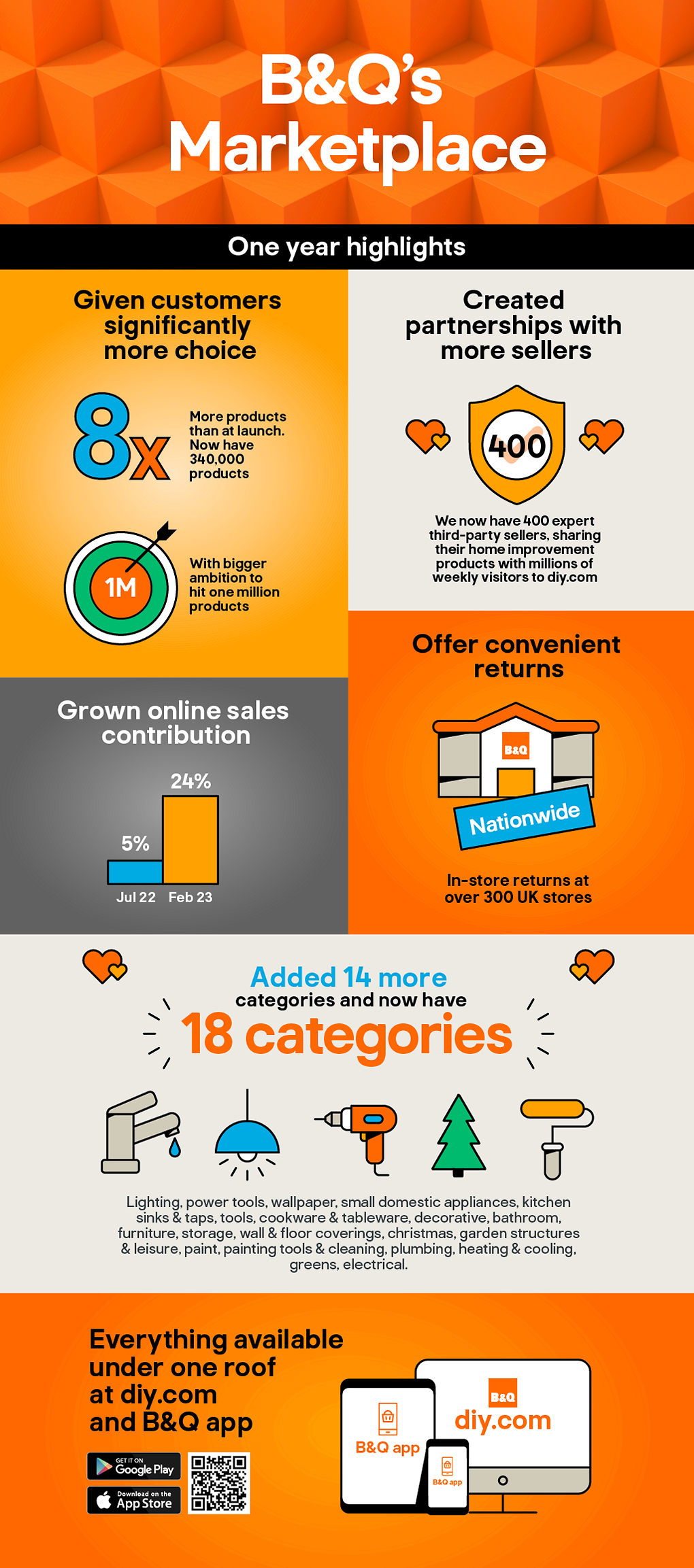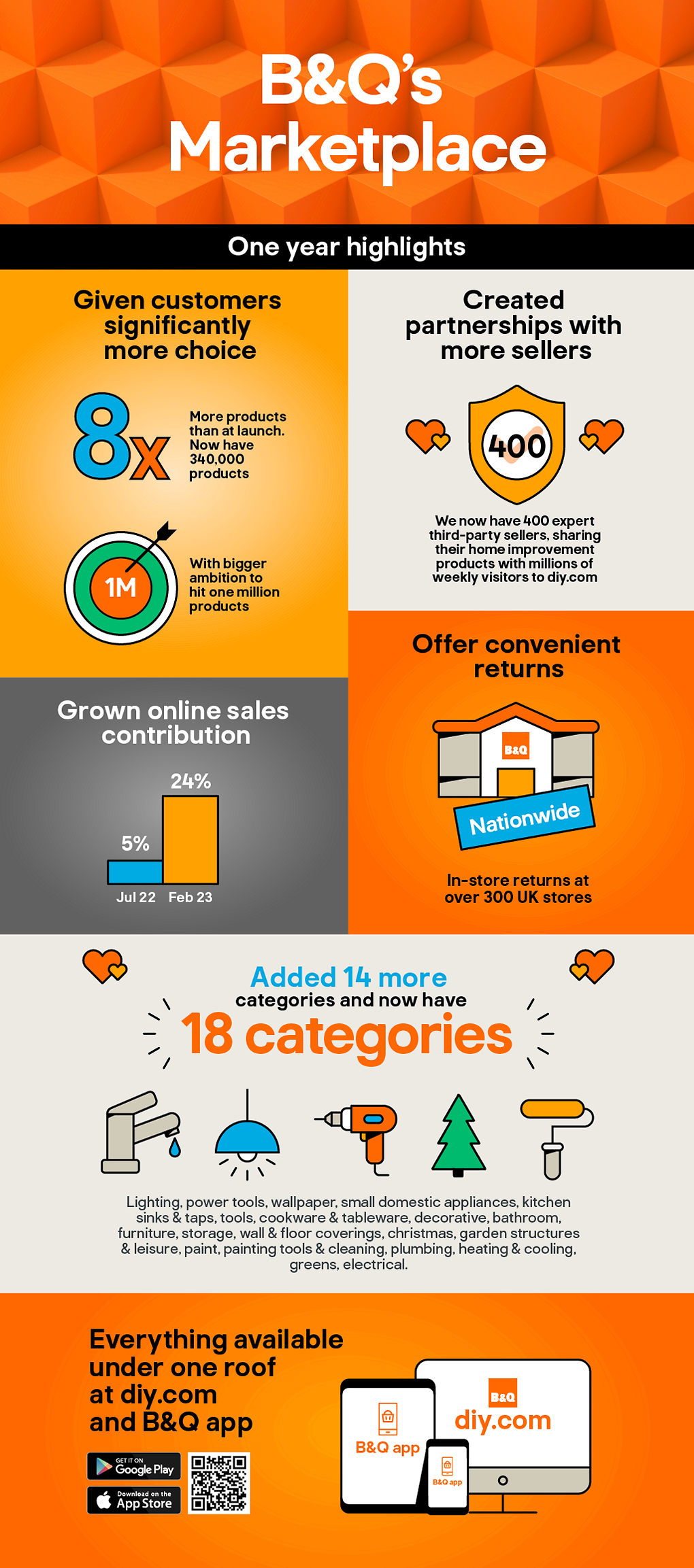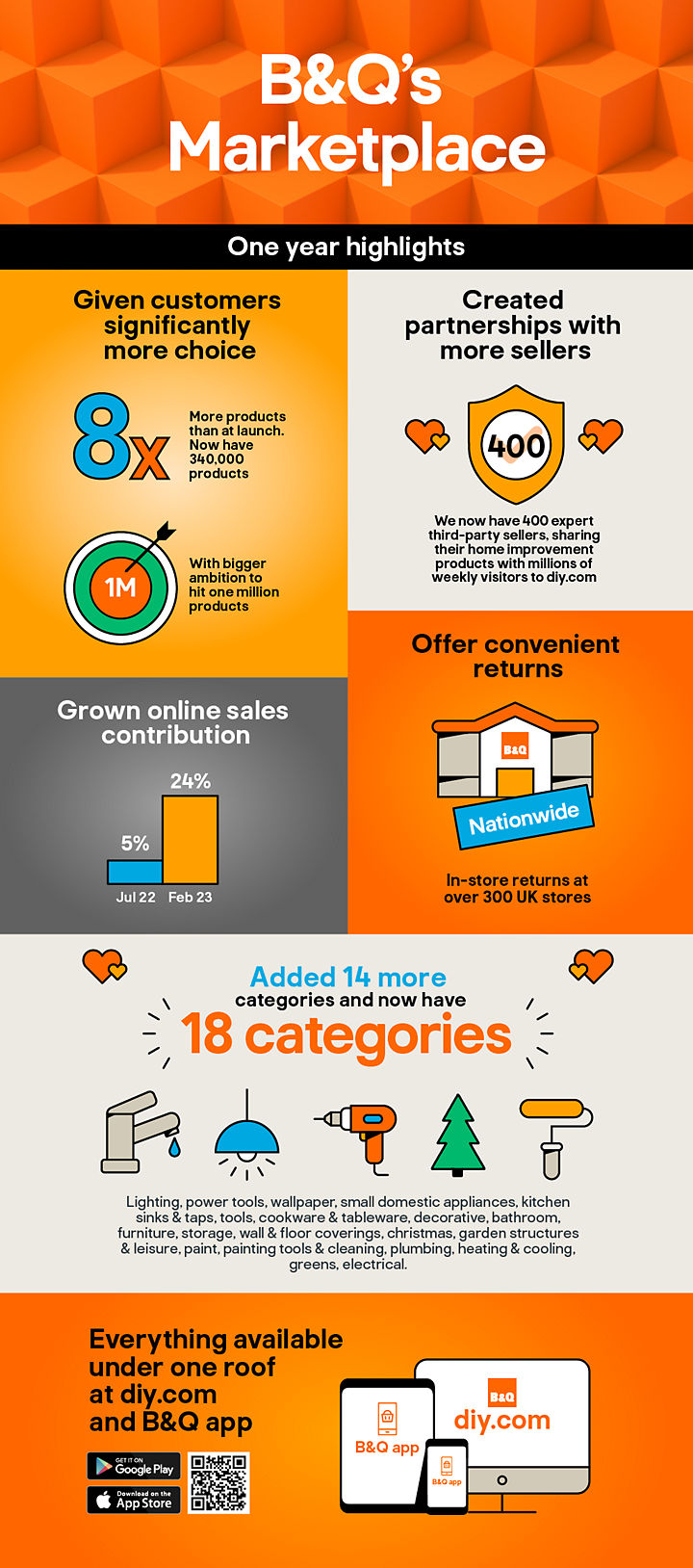 Our marketplace offers an innovative integrated experience for customers who can utilise both online and in-store benefits. For examples, the service allows customers to use B&Q's 300 store locations for returns of many items, meaning we are closer to customers than ever before.
Launched in March 2022, our specialist home improvement marketplace offers customers an expanded choice of over 300,000 products from more than 400 verified sellers. At launch, customers were able to choose from an expanded selection of wallpaper, lighting, and power tools, as well as a new range of small domestic appliances - a new category for B&Q.
The range of products offered now includes a number of new categories, such as cookware and tableware, and the number of products offered at diy.com has increased eight-fold since launch. B&Q's Marketplace has been successful since the start and in February 2023, B&Q Marketplace sales accounted for 24% of B&Qs total e-commerce sales.
B&Q is one of the UK's most recognisable and credible home improvement retail brands, with a history dating back over 50 years. Our website, diy.com, with over 250m online visits per year, is one of the top visited UK retailers for consumers looking for home improvement products and gives third-party sellers access to a new far-reaching sales platform.