Moving to zero peat
B&Q are committed to moving away from peat in our products as peat habitats are valuable to wildlife and help to prevent flooding.
Peat is formed over thousands of years, creating bogs and wetlands that provide a haven for wildlife, lock up carbon and helps to manage water, preventing flooding.
At B&Q, we are committed to moving away from peat in our products – our easyGrow bedding plants are now peat free and we sell peat-free compost at the same price as other composts. We no longer sell 100% peat compost.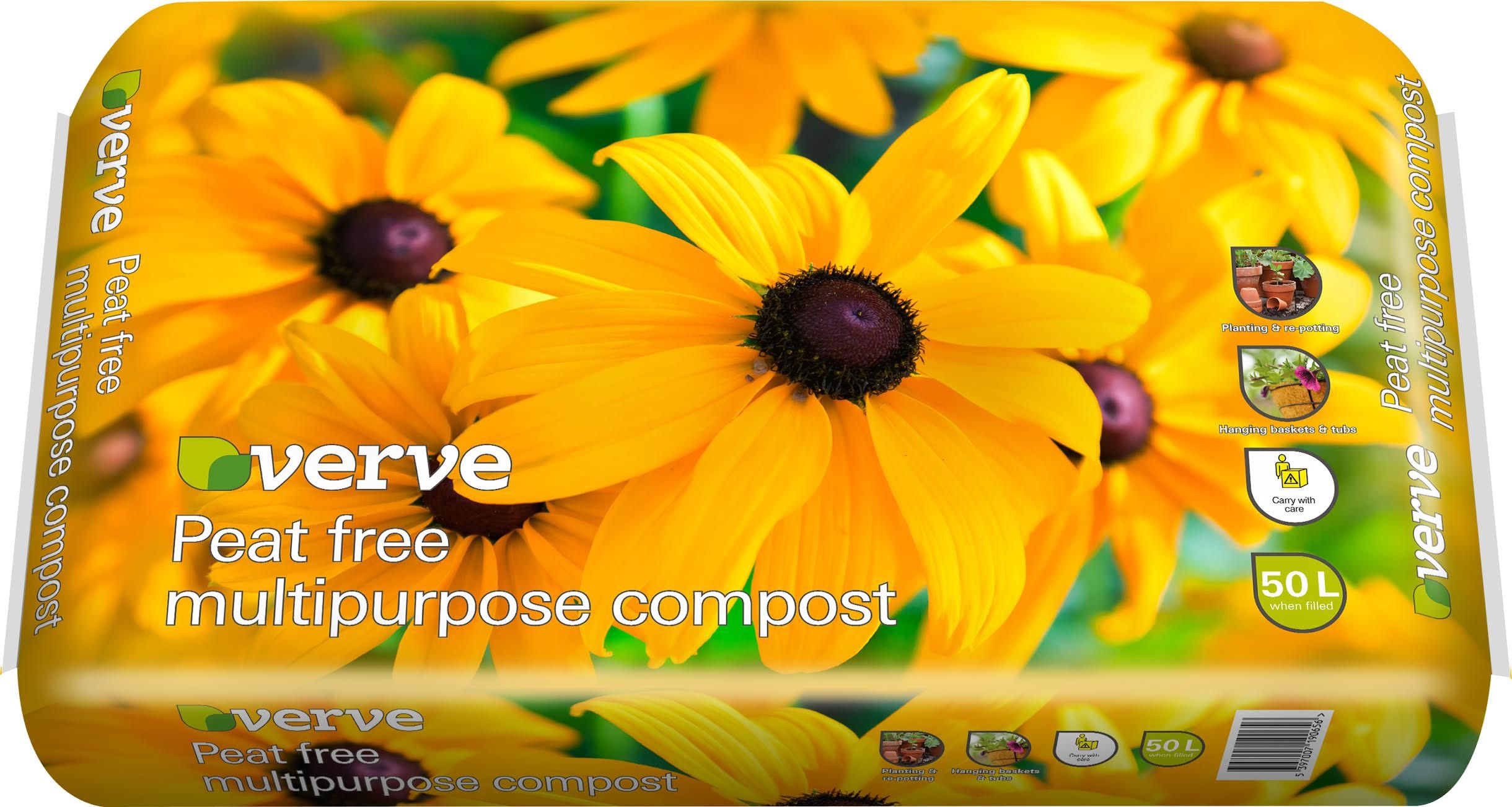 Did you know that peat has only been used at scale in our gardens since the 1950s? It was only when plants started to be sold in pots in large quantities that peat started to be used. It was a cheap and effective ingredient in compost. Now the environmental consequences of extracting peat are becoming clear, B&Q is researching alternatives that can be used without compromising in our gardens.
Peat free gardening is possible – the National Trust has a policy to operate all its gardens without using peat.
Look for compost labelled as "peat free". All composts sold at B&Q have their peat content declared on the packaging.
Peat Formation
Peat is formed very slowly as vegetation builds up in wet conditions – the National Trust have calculated that it can take 1,000 years for 1 metre to form. Because the vegetation does not break down completely in the peat, carbon is effectively locked up. When the peat is extracted and added to our gardens, it breaks down very quickly, releasing that ancient carbon into the atmosphere – contributing to climate change in a similar way to burning fossil fuels.
Peat and Wildlife
Many species, including wading birds, dragonflies and several species of butterfly depend on peat wetland habitats.
Peats and Flooding
Peat plays an important role in water management. It acts like a sponge, holding water, releasing it slowly and effectively filters it. This helps to prevent flooding.
Coir
Coir is a by-product of coconut processing. It used to be a waste, but thanks to applications like making peat free compost, it now has value and its processing is an important economic activity. Like peat, coir compost holds water well. There have been environmental concerns about coir processing as well as concerns about the safety of the workers. When B&Q launched easyGrow™ with coir replacing peat, we took care to find out how the coir was being processed. We have been working with the manufacturers in Sri Lanka to ensure that water is not being polluted and that workers are treated fairly with safe working conditions.
One Planet Home