Add easy instant colour with bedding plants
Looking for ways to make your garden more colourful and inviting? For a glorious garden you can make a start on now - bedding plants are the answer. Check out our flower bed ideas for some gardening inspiration. We'll help you choose the brightest, most beautiful bedding plants to liven up your little green patch of heaven.
We have a small selection of bedding plants available online. For more choice, visit your local B&Q store.
Bedding plant ideas
They're cheery rays of sunshine regardless of the weather. They're a shortcut to garden glory – if they're not fully grown, you won't have to wait long, promise. Bedding plants are speedy and fuss-free. They're ready to go to a good home, already arranged in pots and hanging baskets. Bedding plants are gap-fillers and can squeeze into the smallest spaces. They're small yet mighty. Plus, they're temporary, but in a good way, so you can try new colours and types each season.
Bold and colourful
With their rounded, flat faces, it's hard not to love Pansies and Violas. A favourite for generations, these brightly coloured flowers work well in hanging baskets, patio containers and borders. They also offer a soft, sweet fragrance.
Featuring daisy-like petals, Senetti are bold flowers and come in vivid shades like purple, blue, indigo and violet. Bees and butterflies are huge fans of their central white markings, so they're an addition that pollinators will enjoy too. Place them in the sun or partial shade, but they'll stop flowering when summer temperatures rocket.
Even those without a green thumb can plant Geraniums with minimum time and effort. These beauties not only shine bright, but they're low maintenance too.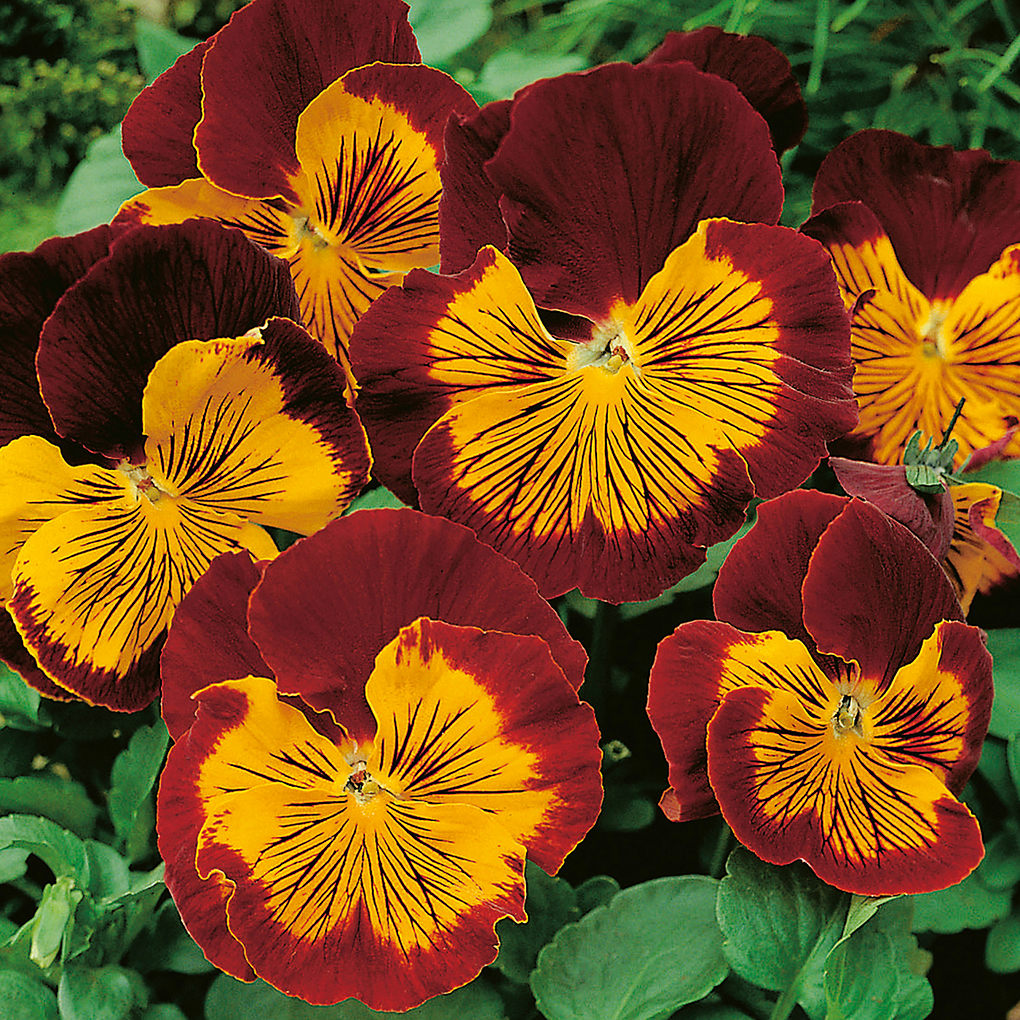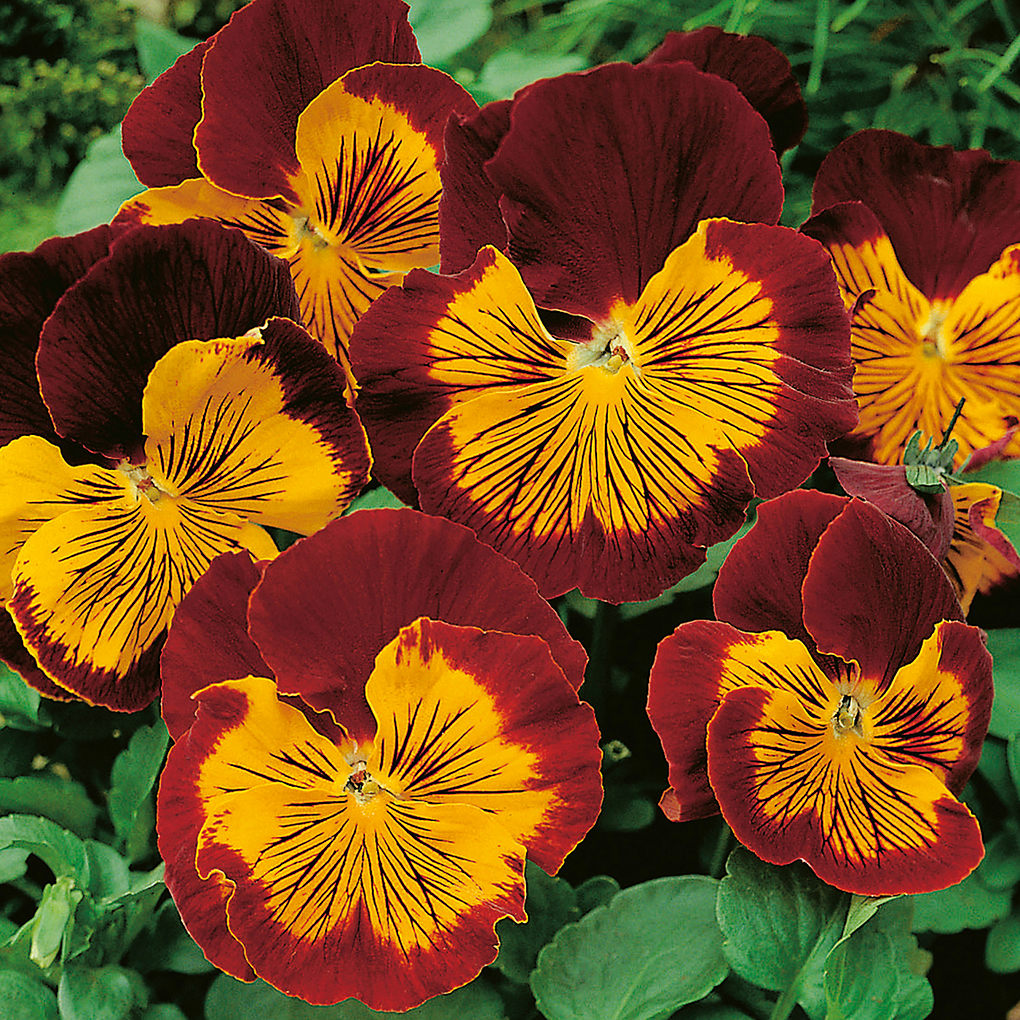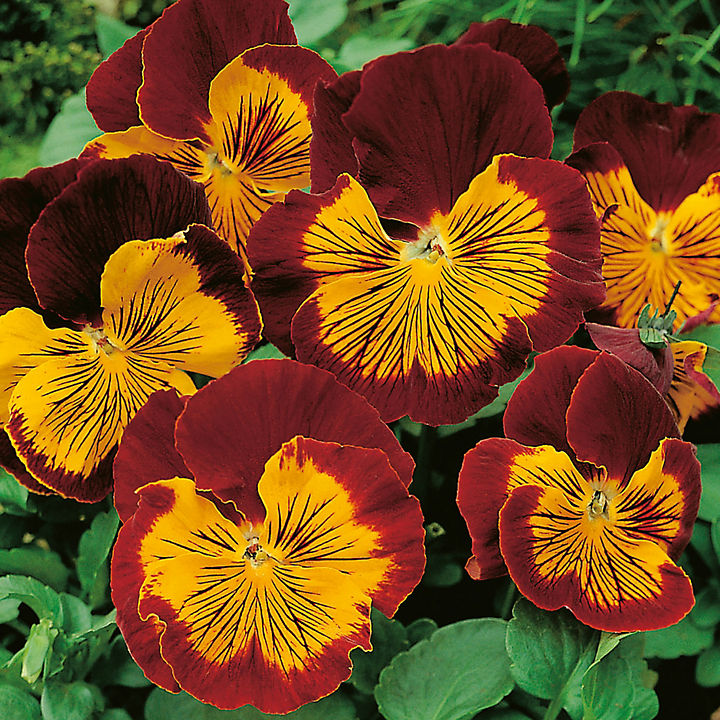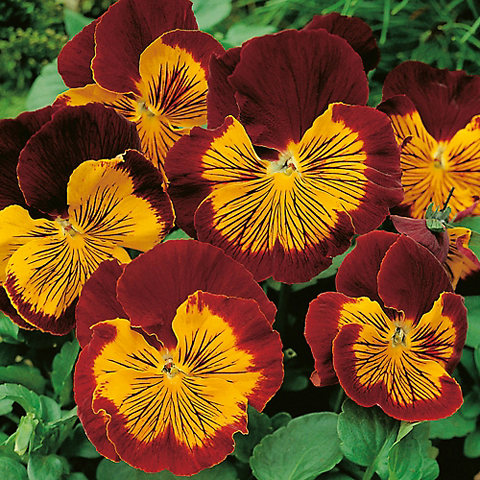 Brighten up shrubs with Clematis
Clematis provide height and colour, varying from small bells to larger star-shaped blooms. Most types grow best in a sunny or part-shaded position, but there are plants to suit all conditions. They look particularly good next to Roses. Romantic connotations aside, roses are one of the world's most-loved flower. These fluffy blooms last well in pots and containers, so are ideal for adding life to balcony setups and petit patios. They love sunshine and can handle bright light for half the day. Keep on top of watering too, especially in summer.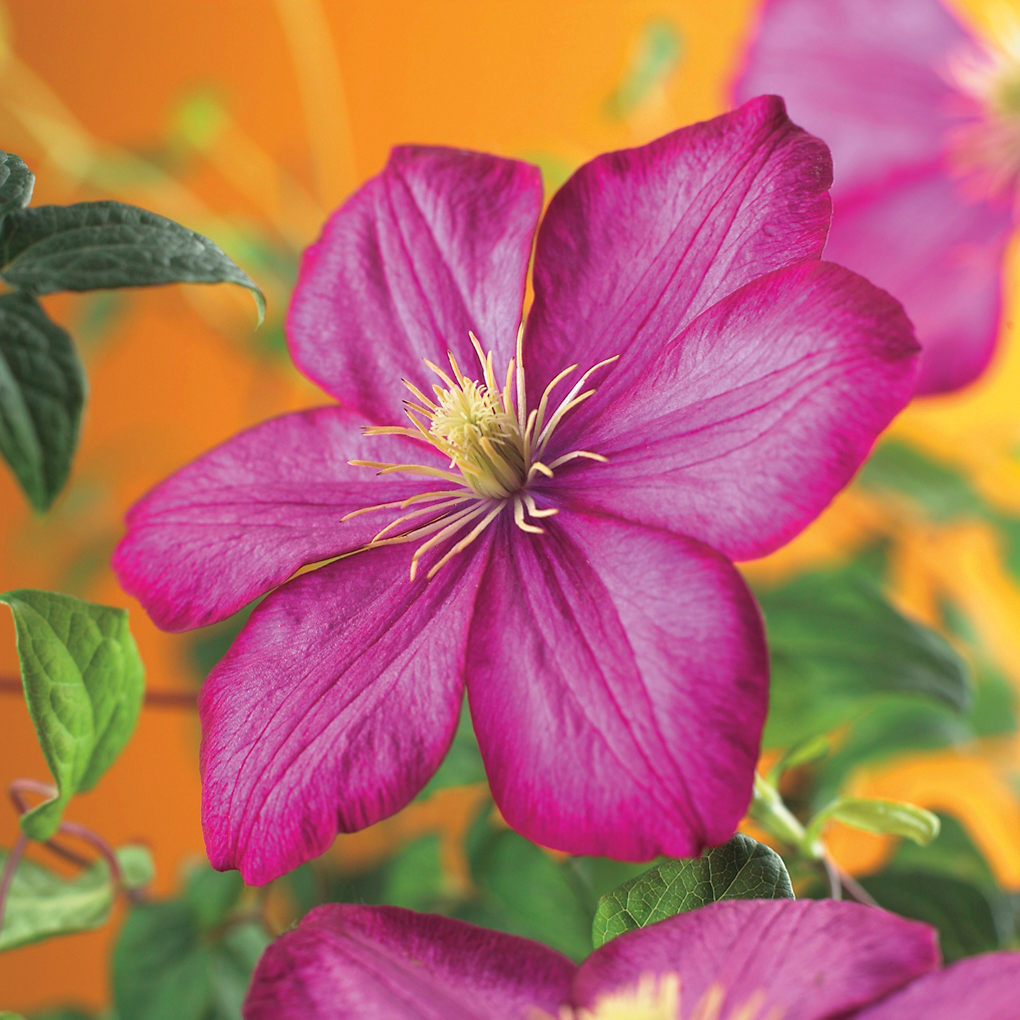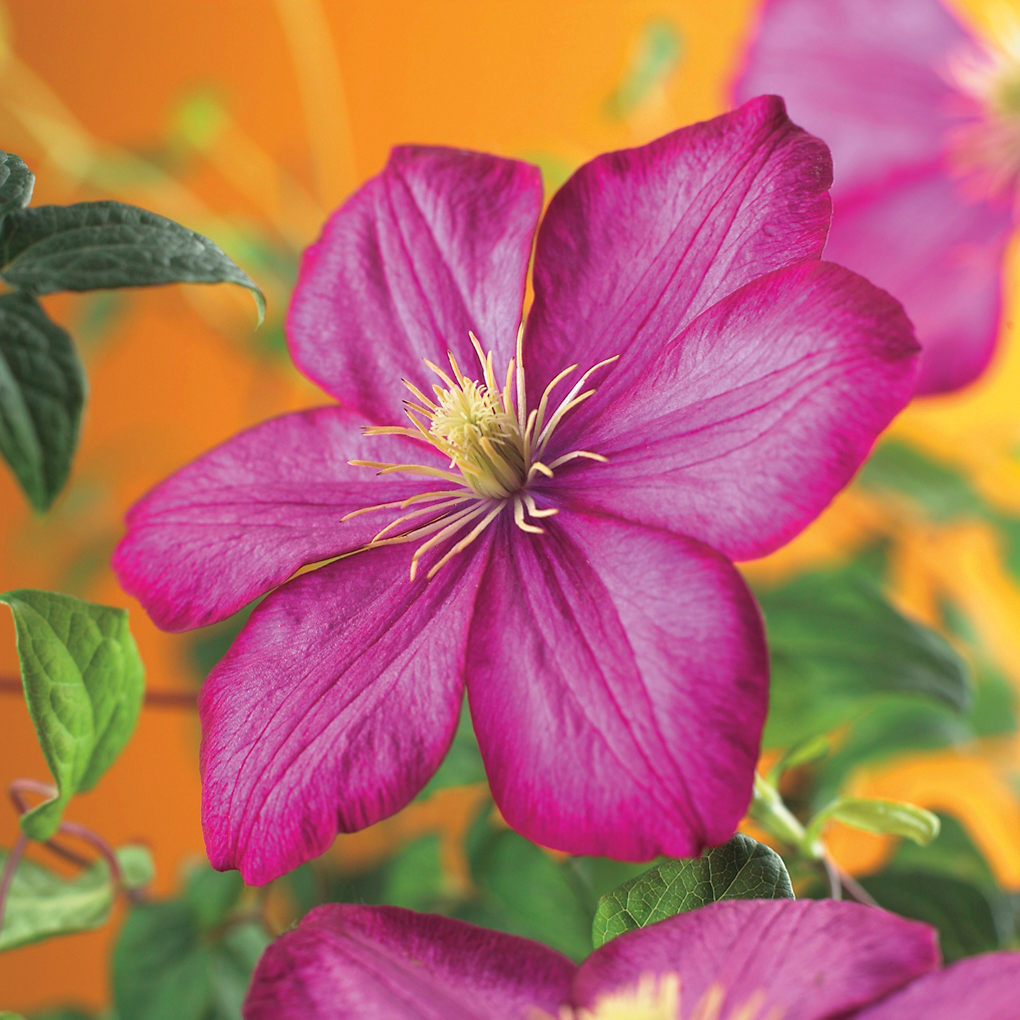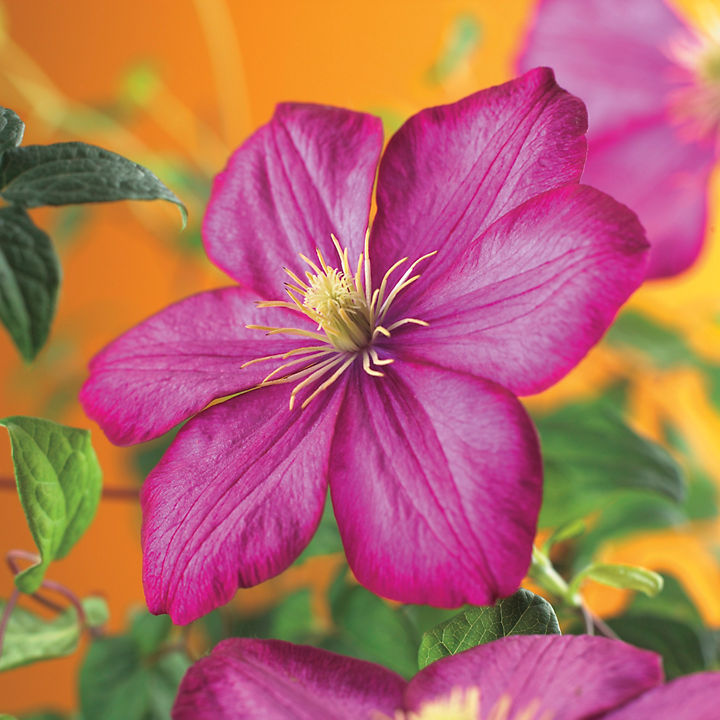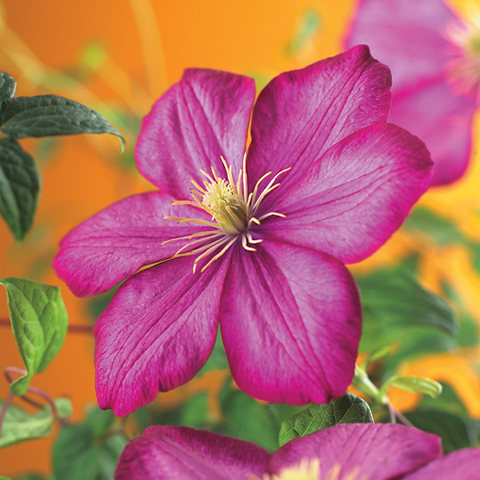 Positive Polyanthus
A trailblazer for lifting moods, Polyanthus is a popular spring bedding plant. These dainty beauties have been cheering us up for over hundred years and have clearly stood the test of time. Front row of beds aside, plant them in a pot and show them off in full view on a garden table or windowsill. They even look great on the arms of rugged evergreen foliage.