5 simple gardening ideas to boost your mood
Create an exotic paradise
Finding time to escape the hustle and bustle and immersing yourself in nature can feel like a distant dream. It's easy to become overwhelmed with everyday life, but taking a moment to stop and smell the roses can help with stress, anxiety, mood and even make you more productive. With some simple changes, you can make your outdoors easy to enjoy, even for just a few peaceful moments.
1. Tidy shed, tidy mind
You can find mindfulness in the most mundane of tasks. Imagine opening your shed door and finding beautifully organised shelves instead of cobweb covered clutter. Quickly finding what you need is sure to bring a smile to your face, as well as freeing up more valuable space.
Rows of tools all in their place, lawnmower at hand, paddling pool packed tidily away; this doesn't have to be a fantasy! From storage boxes to cabinets, we have everything you need to clear out the junk and leave you feeling serene. Perhaps your newly organised shed is now your favourite place to collect your thoughts?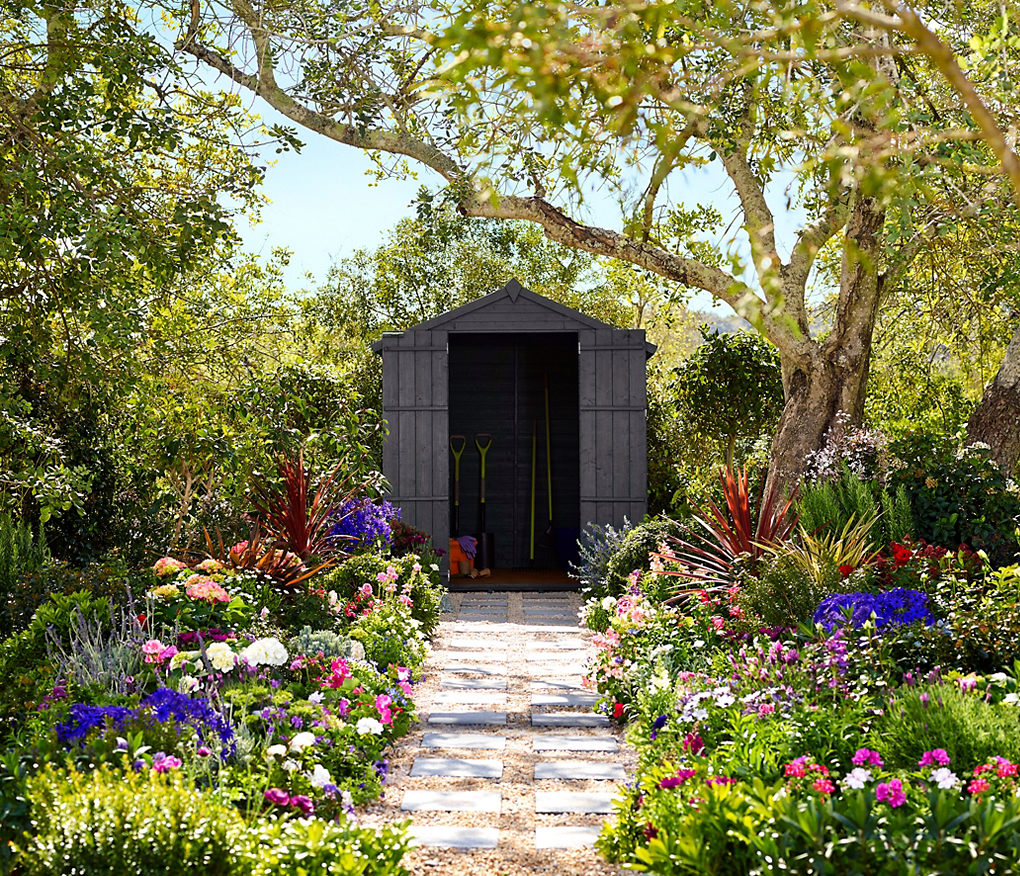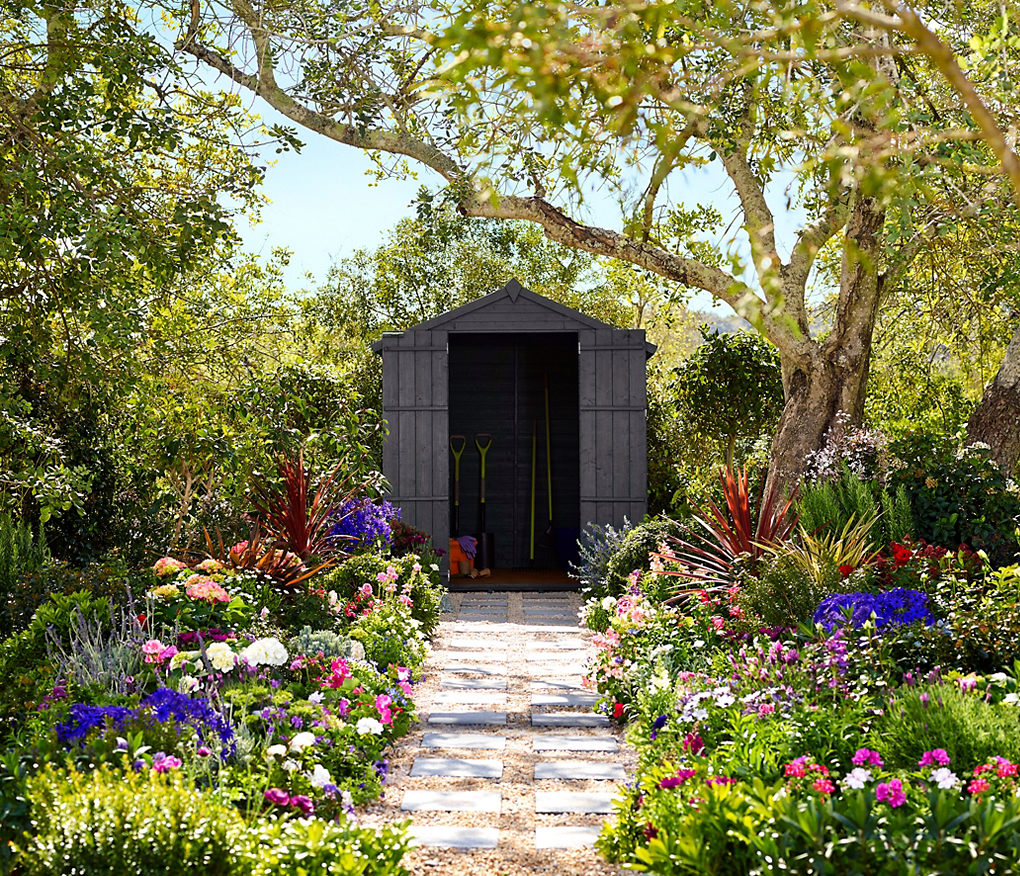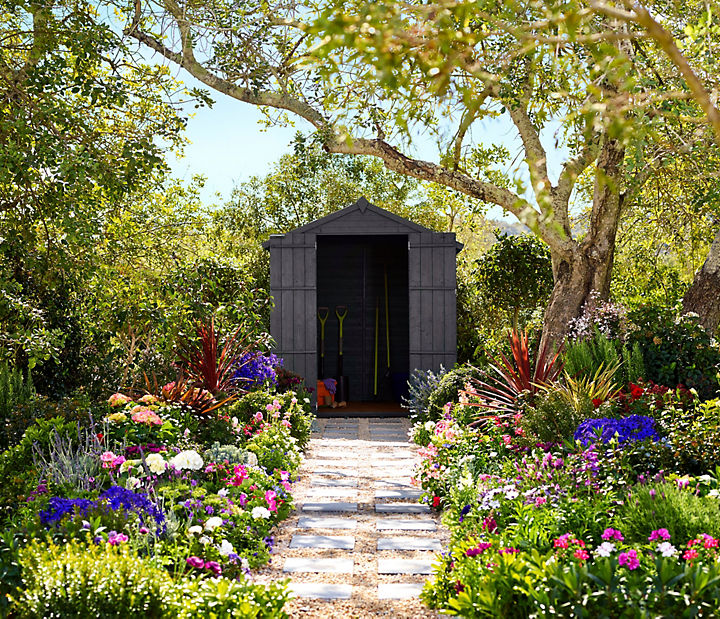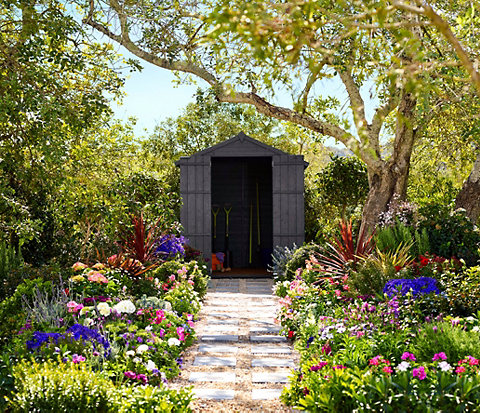 2. Colour yourself happy
Colour can cheer you up, calm you down, evoke happy memories and make you smile. Carefully choose the colours you use in your garden and cultivate your own piece of paradise.
Plant yellow and orange flowers for energy and vitality, like Goldsturm, Marigolds, Nasturtiums and Oriental Lilies. Paint your fence or shed in green or blue for calmness, peace, and harmony. Sprinkle in some purples for luxury and some pinks for passion and you'll be surrounded by blooms to lift your spirits.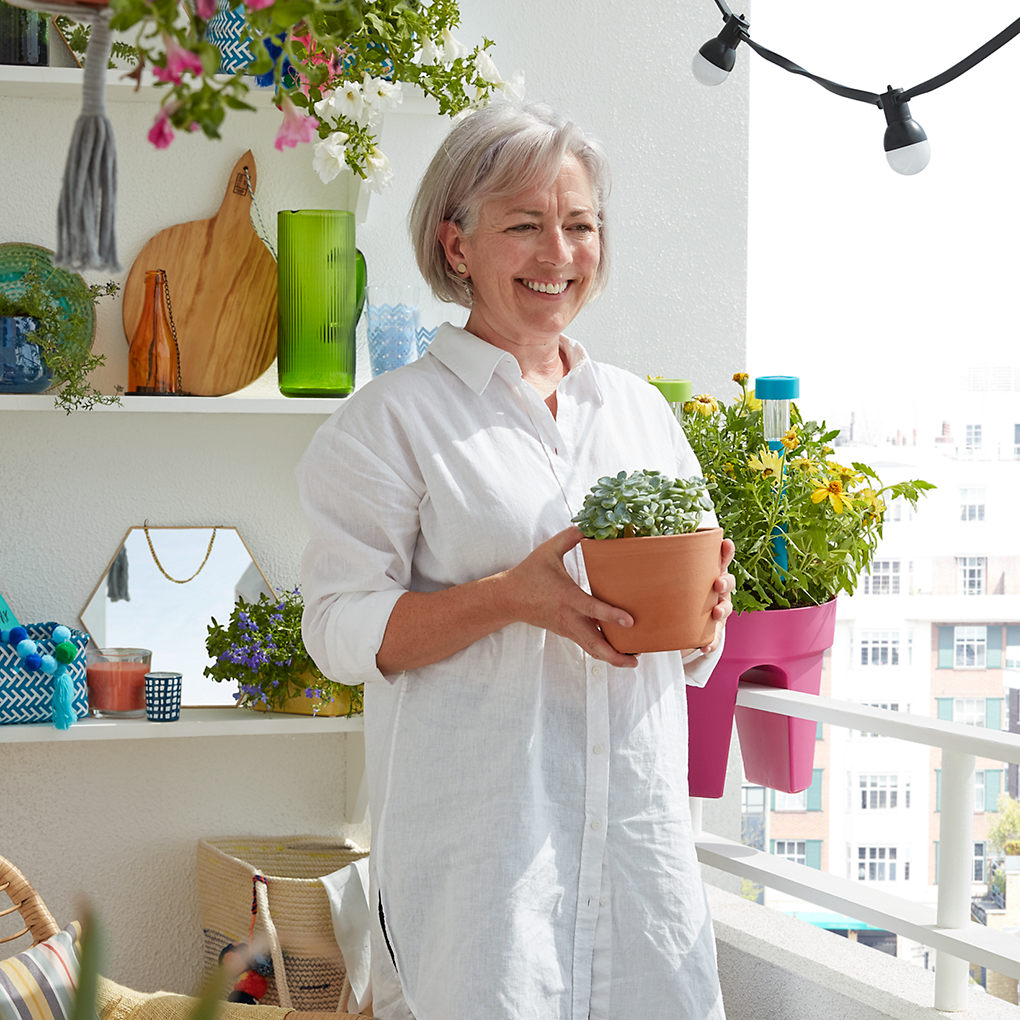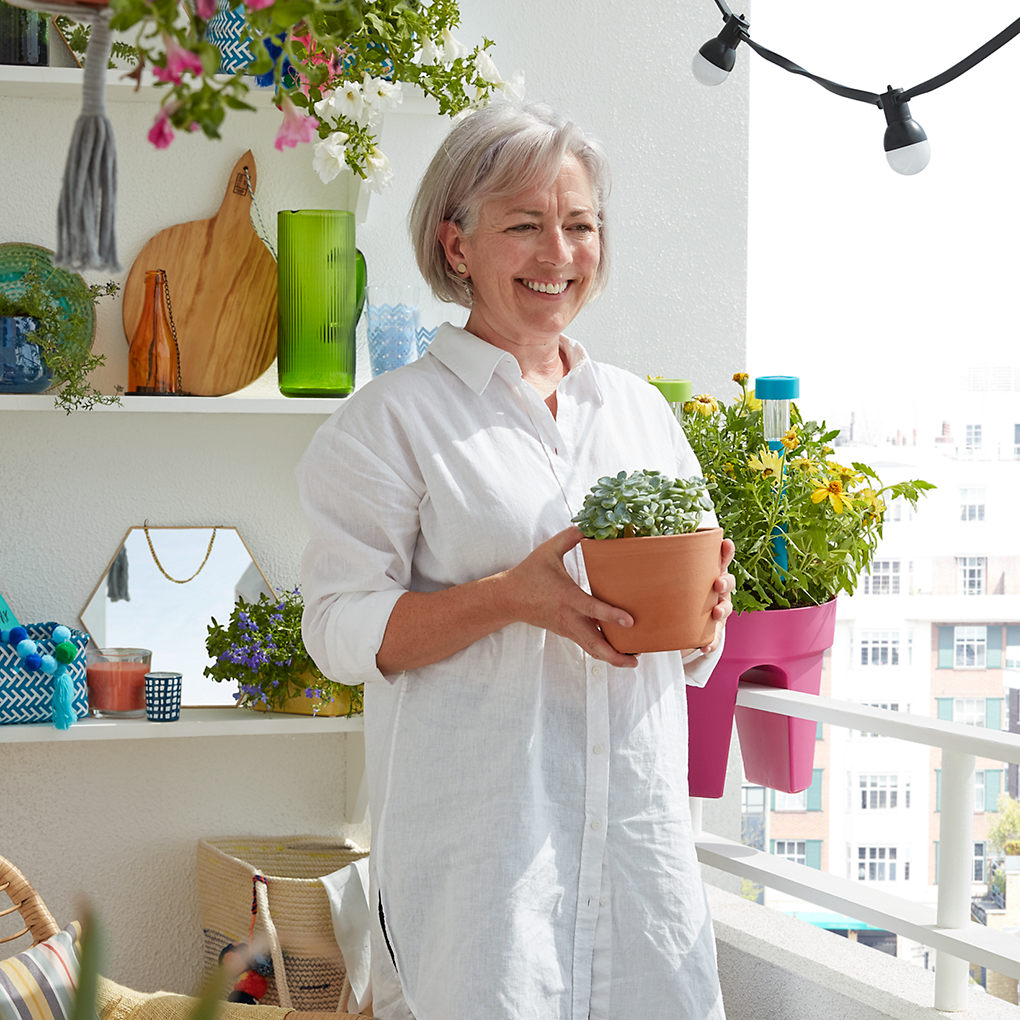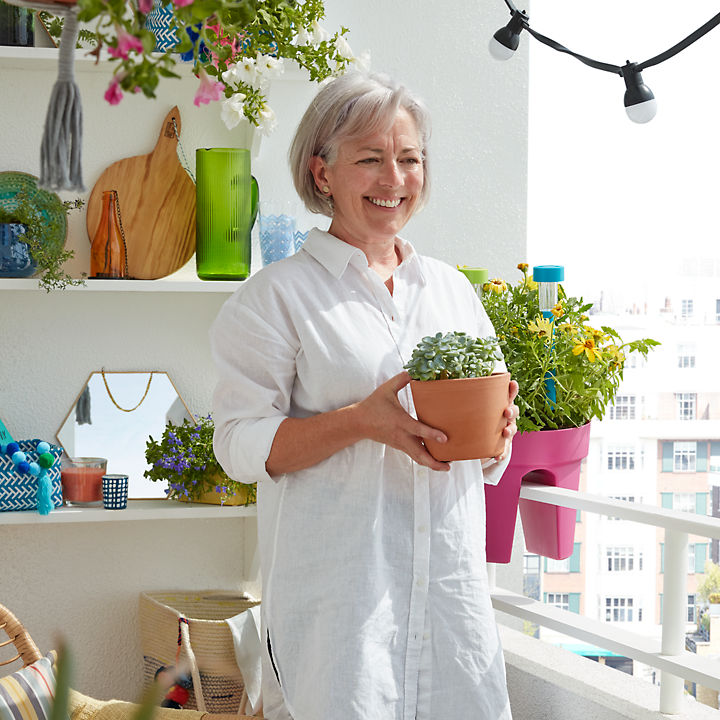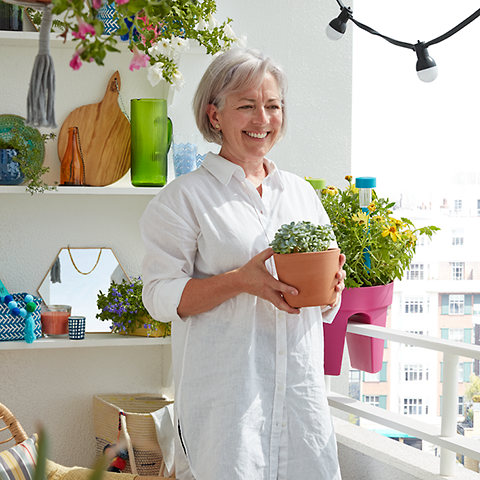 3. Slow down, relax, refresh
From taking the first sip of your morning coffee to a romantic dinner under the stars; making yourself a cosy space to sit back and relax is perfect for perking up your mood.
Whether you've got a little corner for your table for 2, or enough space for a sprawling sofa set, carving out somewhere to put your feet up is easy with our huge range of outdoor furniture. Eating outside is even known to help with digestion, so why not take your whole dinner al fresco with a BBQ? We can help you choose the best one with our buying guide.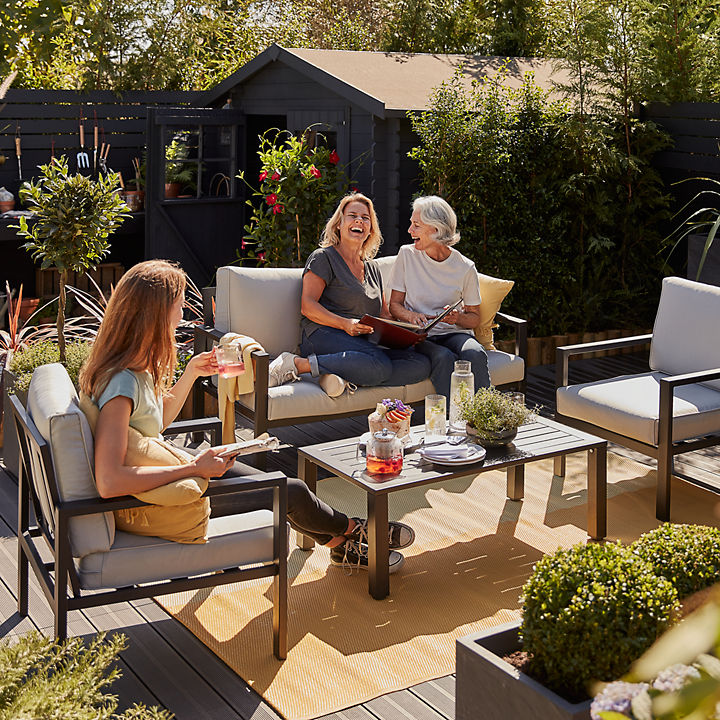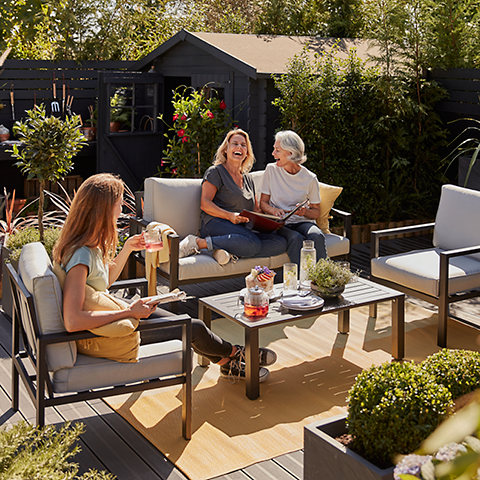 4. Take your inside, outside
There are lots of handy garden accessories that can make it easy to get your daily dose of fresh air. The more time you spend out in the open, the better your mood will be, so finding little ways to move your day outside will do wonders.
Take your yoga into the garden with outdoor cushions, have reading time out in the open with a hammock, or enjoy your evening wine by moonlight with a chiminea.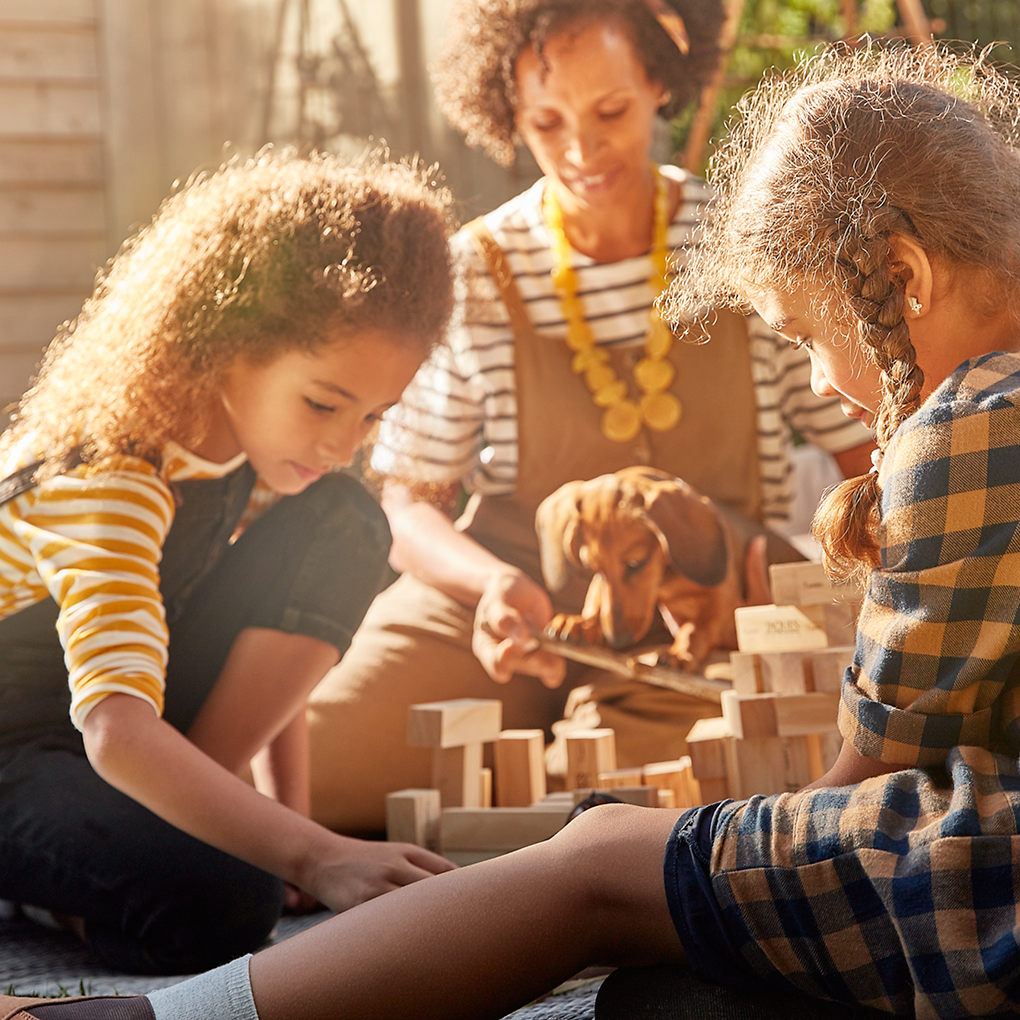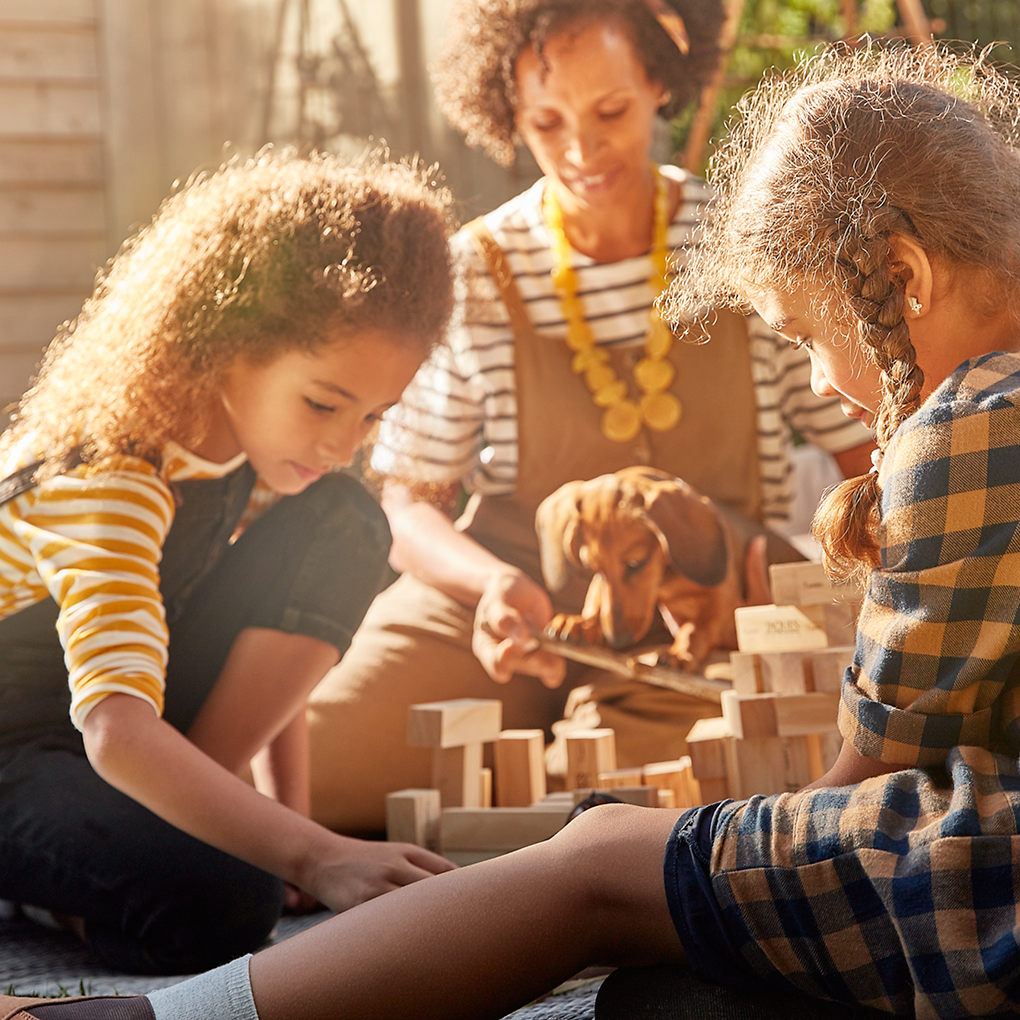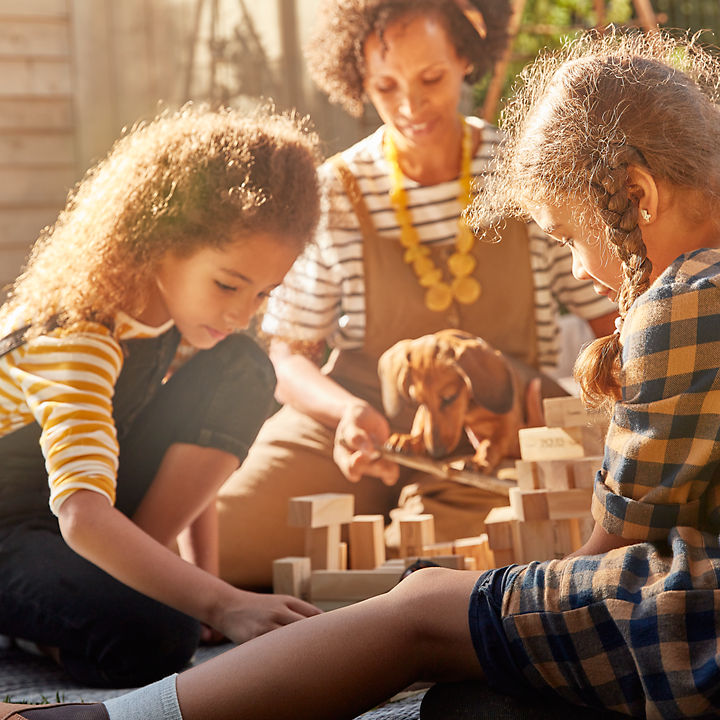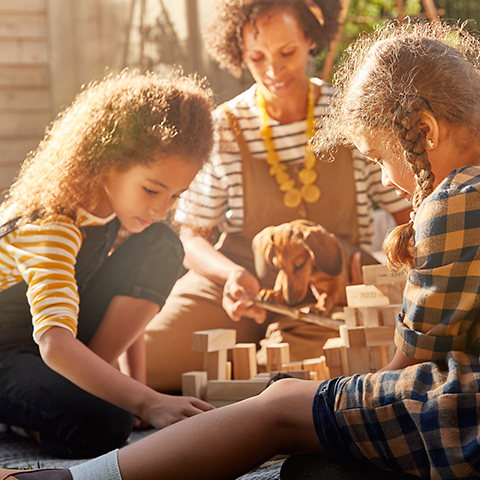 5. Good vibrations
Stream the songs that make you smile straight into your garden. Listening to music you love releases a feel-good chemical in your brain. So enjoying your favourite tunes in the fresh air is a double helping of happiness!
With our outdoor lantern featuring a Bluetooth speaker you can easily take the music you love outside. If you want to boost your wellbeing to the next level try listening to waves, rainfall, or even a relaxing podcast.